The closest thing to real life
Not just a boost to your sales, but it lowers returns / refunds too.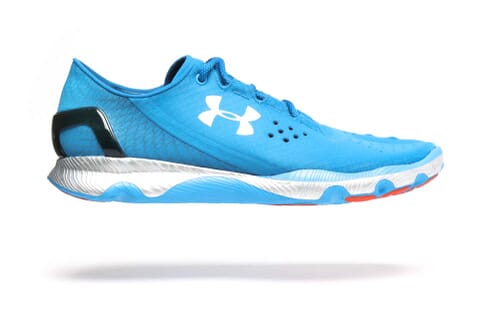 Spoil them rotten Full-screen 360 makes products even more irresistible to shoppers.
Click to zoom into every detail A beautifully high-res zoom gives immediate confidence in product quality.
One tool to rule them all Display any spin with style, be it a 360 spin, 3D spin or Martini effect.
---
Click below to download the Magic 360 module. It's ready to use!
Use these plugins and extensions to setup Magic 360 on your site without writing a single line of code.
---
---
Or install it on any website with these instructions.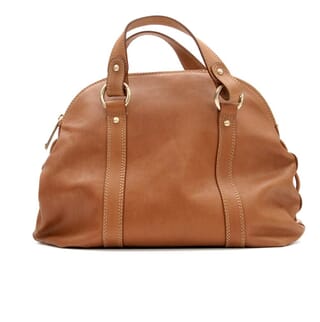 Responsive
Magic 360 is responsive out of the box. Essential for multi-device adaptation.
Bandwidth allocation
Control how Magic 360 initializes & loads images. Choose to activate on page load or on request.
SEO friendly
Magic 360 supports SEO Friendly URLs. Vital for website high ranking in search engines.
jQuery compatibility
Magic 360 requires no jQuery, 3rd party library or framework. Magic 360 is completely compatible.
Custom themes support
If Magic 360 doesn't work immediately on your site, email us and we'll add support for your theme (free of charge).
One-off payment
Pay once and the Magic 360 license is yours forever.
Refined for every browser

Optimized for every device

Featured websites
+ over 30,000 websites in 162 countries!
Pricing and licensing
What's included?
Unrestricted use forever on 1/5/10/Unlimited sites.
Use any of our 21 extensions for super-easy installation.
30 minutes of free technical support.
1 year of free upgrades.
A little bit of Magic :)
Guarantee
30-day money back guarantee if you are not 100% satisfied.
Learn more
Free Support
30 minutes free technical support for all customers. You can buy extra support if you need. Got a question?
Get support!
Instant download
Download your product immediately after payment. Pay by credit card, PayPal or bank transfer.
Free updates
Enjoy 12 months of free updates. After that, new versions are available at 75% discount.
Customer reviews
Rating: 5.0 (1 reviews)
Simple, Powerful, Beautiful.
Wow! Very easy to implement. Exactly what I was looking for. All this and an affordable solution as well.
Steven Binder, emotion6.com
Submit your review
---
Thank you!
Your review has been received and will be posted soon.
Used only to verify your review is genuine.
Changelog
---
v4.5.21

December 9, 2015

Fix a possible issue when spin with more than 99 columns does not start.

v4.5.20

March 5, 2015

Fix for possible issues with rotation on Y-axis while rows are loading.

v4.5.19

v4.5.18

December 18, 2014

Fix an issue with the deffered initialization of a hidden Magic 360 instance.

v4.5.17

December 15, 2014

Address an issue with hidden images in IE 11 on Windows 7.

v4.5.16

v4.5.15

July 29, 2014

Improved way of finding Magic 360 instances on the page.

v4.5.14

June 2, 2014

Fix an issue with the automatic detection of the image filenames format in Firefox.

v4.5

November 6, 2013

Zoom images in full screen.
Supports IE11 pointer events.
Supports IE11 native full-screen.
Autospin backwards and forwards.
Automatically optimize the autospin duration.
Adjust loading box size according to spin width.
Resolves an issue that could cause flashing during spin.
Allow vertical drag gestures to scroll the page on touch devices.
Reversed the direction of mousewheel to go clockwise on scroll down.

v4.2

September 17, 2013

Fixed flickering in Chrome browser.
Improved support of lazy loading images.

v4.1

July 19, 2013

Support of CloudFlare lazy loading images.
Optimized image caching.
Resolved an AdBlock issue in Safari.
Fixed issue of using the same images for fullscreen and normal views.
Improvements to rendering in Quirks mode.

v4.0

June 13, 2013

Now responsive and IE10 compatible:

Magic 360™ scales up and down to fit your responsive themes.
Support of IE10 touch events.
Automatically detect number of digits in the filename.
Better full-screen mode on eBay.
Hide the "Drag" message until auto-spin has stopped.
Enable or disable right-click menu on a spin.
Ability to reverse rows and columns.
New API method to switch rows.

v3.1

March 13, 2013

Almost totally redesigned to provide:

Much faster start for 3D spins - active as soon as the 1st row has loaded.
Better full-screen view - scales up each small image until large image has loaded.
Faster loading & better looking progress bar using pure CSS.
Better image loading.
Callbacks to allow tracking of number of spins and zooms.
A number of minor improvements.

v3.0

September 10, 2012

New features including full-screen spin:

Full-screen spin for gorgeous big spins.
Even simpler interface - only one button.
Arrows and text indicate that image can be spun.
Entire image magnifier shows more detail.
Alternative of circular / square magnifier.
New cursor shows image can be magnified.
Larger button shown on mobile devices.
Choice of 24 different button designs.
Skip images to load spin faster.
Change speed of the auto-spin.
Choose your own custom cursor.
Smoother acceleration/deceleration.
Change increment of mousewheel spin.
Ability to drag without closing magnifier first.
New HTML5 compliant method to define options.
Pinch support added for resizing page in iOS devices.
New API call can trigger full-screen.

v2.1

May 11, 2012

Many new features are now included:

Change text on hover over buttons.
API gives control to start, stop, load spins.
New style loading message.
New JavaScript callback "onready".
Auto-spin direction clockwise or anticlockwise.
Auto-spin speed reduced.
Resume infinite spin on click.
Resume infinite spin on click of the spin button.
Resume infinite spin on mouseout (pause on hover).
Stop auto-spin on drag.
Hide buttons on non-stop-spin.
Non-stop-spin cannot be paused by drag or scrollwheel.
Mousewheel ignored during auto-spin.
Change text for multiple languages.
Set global options in multiple ways.

v2.0

November 30, 2011

Magic 360 has been completely rewritten in JavaScript with many new features:

Works on iPad, iPhone, Android and other mobile devices.
Multiple rows/angles to rotate products up/down as well as left/right.
Auto-spin once, twice or infinitely.
Button to turn zoom on/off.
Click to magnify.
Faster load time.
Simplified setup.
Customizable buttons.
Customizable loading message.
Fetch images on page-load, hover or click.
Use any number of images - from 2 to 72 (or even more!).

v1.0

September 14, 2010

Magic 360™ combines 360° spin with image zoom. It is the ultimate way to inspect a product on a webpage in every detail. 360 rotate products using a set of images (normally 18 or 36), the effect creates a smooth spin with motion blur effects, customizable magnifying glasses and 10 other options that you may adjust. jQuery is not required - this is a standalone 360 rotate script, not a 360 rotate jQuery tool. The benefit is that it loads faster and spins smoother.