No coding required.
Use your Magic 360™ extension almost anywhere on your Magento site.
You can even apply different spin options to each page.
Supported pages & blocks

Product details page
Manual install elsewhere
Supported features
Multiple images (uploaded with the default Magento image manager)
Multi-language (different locales)
Different configs for different themes
Show additional selectors on category page
Magento image clipped can be ignored
Native Magento watermarks
Can be used with other our Magento modules
Magento Enterprise: 1.11.x - 1.14.x
Magento Community: 1.4.x - 1.9.x
Relied upon by Magento store owners, Magic 360™ has been the professional choice since 2010 for stylish spin, zoom & full-screen effects.
This official Magento extension makes it easy to apply these effects to your pages. Even better - the extension gives you auto-caching, image resizing and SEO optimization as part of the dedicated Magento features.
With free new versions regularly released, your products will always look gorgeous with Magic 360™.
Key features
New versions support
All versions of Magento are supported (Magento Enterprise: 1.11.x - 1.14.x, Magento Community: 1.4.x - 1.9.x). We update our modules as soon as a new version of Magento is released.
One click installation
Saves you time. Upload Magic 360™ for Magento directly to your Admin panel.
Responsive
Magic 360™ is responsive out of the box. Essential for multi-device adaptation.
Image resizing
Upload large version of product images (approx 800px). Magento will resize images automatically throughout your website.
Caching
Optimize your website. Magic 360™ caches resized images. Which means fewer image downloads.
Per page profiles
Enable Magic 360™ on different pages & sections of your Magento store. Even better, customize it differently in each section/page.
Bandwidth allocation
Control how Magic 360™ initializes & loads images. Choose to activate on page load or on request.
Multi language support
Change Magic 360™ message & loading text. Engage customers worldwide with the language they love.
SEO friendly
Magic 360™ supports SEO Friendly URLs. Vital for website high ranking in search engines.
Watermarked images
Protect your images. Choose the position, opacity & size of your watermark.
Web settings
Say goodbye to manual configuration. Customize settings instantly using Magic 360™ Settings page.
jQuery compatibility
Magic 360™ requires no jQuery, 3rd party library or framework. Magic 360™ is completely compatible.
Custom themes support
If Magic 360™ doesn't work immediately on your site, email us and we'll add support for your theme (free of charge).
One-off payment
Pay once and the Magic 360™ license is yours forever.
Live demos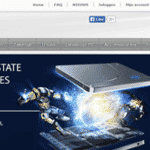 BTO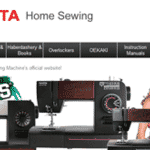 Toyota Home Sewing
Does your Magento site have a beautiful implementation of Magic 360?Submit your URL
Screenshots
Installation
Download Magic 360™ for Magento (free and fully functional demo version).
Unzip the file on your computer and FTP the

magic360

folder to your Magento directory (on your server), keeping the file and folder structure intact.
If you use Magento Compiler, disable it

System > Tools > Compilation > Disable

.
Go to

http://www.yoursite.url/magic360/

in your browser > click 'Install' (replace yoursite.url with your domain name).
If you use Magento Compiler, click 'Run Compilation Process'.
Go to

System > Cache Management > Select All

and refresh the cache.
The demo version is now installed! To create a 360 spin, see detailed steps below.
To customize your Magic 360™ options (speed, autospin etc), go to

Magic Toolbox > Magic 360 settings > Default settings

in your Magento admin panel.
Upgrade
To upgrade your version of Magic 360™ (which removes the "Please upgrade" text),
buy Magic 360™
and overwrite following file with the same one from your licensed version:
/skin/frontend/[your_interface]/[your_theme]/js/magic360.js
Pricing and licensing
What's included?
Unrestricted use forever on 1/5/10/Unlimited sites.
Use any of our 21 extensions for super-easy installation.
30 minutes of free technical support.
1 year of free upgrades.
A little bit of Magic :)
Video tutorial
To setup a 360 spin
Open the product which you'd like to spin and click Magic360 Images at the bottom of the left navigation (screenshot).
Browse your computer for your set of images and click Upload images (screenshot).
The 'Multi row spin' section at top of the page will automatically update. The 'Number of images on X-axis' shows how many images are in your spin. The 'Number of images on Y-axis' shows if your spin moves up/down. '1' means one row only (screenshot). If your spin has multiple rows, click 'Multi-row spin' (screenshot) and enter the number of columns and rows in Number of images on X-axis and Number of images on Y-axis (screenshot).
Multiple images
To spin some images and zoom others, you can install both Magic 360™ and
Magic Zoom Plus
™.
Install the Magento module for Magic 360™.
Install the Magento module for Magic Zoom Plus™.
Create product as normal. Click 'Save and Continue Edit'. A new section 'Magic360 Images' will appear at the bottom of the left hand navigation.
Upload zoom images via 'Images' section. Upload 360 spin images via 'Magic360 Images' section (screenshot).
Multi-language
You can change the language of the message and loading text like so:
Find the

locale

folder for the language you wish to change e.g.

/app/locale/en_US

.

Open the file Mage_Api.csv into the editor and insert these lines at the and of the file:

"Magic360_Message","Write your message here"

Continue these steps for each locale you wish to change.
How to upload 360 images
How to upload 3D images
FAQ
What do I need to create a 360 spin?

A set of photos which show every angle. Your product moves ever so slightly in each photo, to create the 360 effect.

Saved as JPEGs about 800px to 1200px wide will create gorgeous spin, magnify & full-screen effects.

How do I reference my 360 images?

Number your images in the order you want them to appear on your web page eg: shoe-01.jpg, shoe-02.jpg, shoe-03.jpg etc.

How many 360 degree images do I need?

You can use any number of photos you want. We recommend using 18, 36 or 72 images to create your 360 degree spin.

36 images is a popular choice as the rotation feels smooth and the images download at an acceptable speed.

Can you shoot my photos for me?

We don't photograph products ourselves, but we know plenty of professional photographers who do. A specialist studio can shoot 20-60 products per day on their specialised robotic equipment and it's a lot more affordable than you may think. $50 per product is a rough benchmark for a batch of 10 products.

Ask us

for a quotation.
---
Other Magento extensions
Try our other great image effects!
This 360 degree viewer was built for Magento Commerce. It uses JavaScript to create the spin effect, using a set of photos spaced at equal degrees to create the spin effect. You can customise the speed, borders, effects, blurring, autostart and other options. The Magento extension makes it easy to install and customize and if you need help, contact us.
Magic 360™ works on iOS devices (iPhone, iPad, iTouch), most Android devices and all major browsers including Internet Explorer, Firefox, Chrome, Safari and Opera.
To create the 360 degree view of the product, you need a set of 18 or 36 photographs. The photos should be shot on a turntable, with bright lighting against a white background. If you don't have photos, tell us what your products are and we can get quotations for professional 360 product photography for you. Each set of photos typically costs between £30 and £90.