The elegant way to show high resolution, zoomed images
The original and still the best Magic Zoom has been the professional choice for 8 years
Show plenty of product images Effortlessly swap between many images, giving variety to your viewers
Future-proof your site with regular updates Always look fabulous – you'll have access to new versions, regularly released
---
---
Magic Zoom
Zoom on hover
Move your mouse over the image to enjoy
every detail of the bike.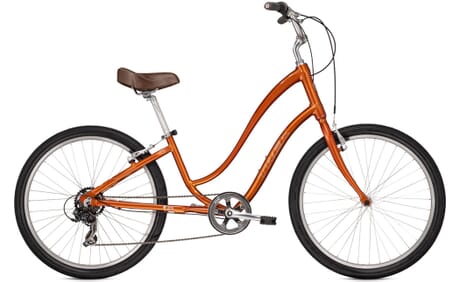 More examples
Magic Zoom Plus
Zoom on hover Expand on click
Roll over the bike to see it in stunning detail or
click to open it in the expanded view.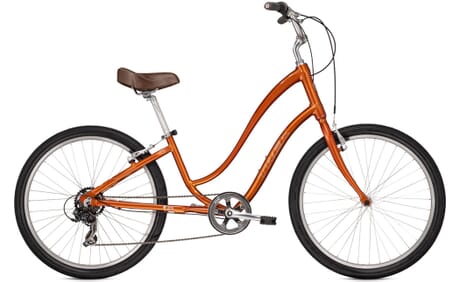 Discover more features
Modules and integrations
Use these plugins and extensions to setup Magic Zoom on your site without writing a single line of code.
---
---
Or install it on any website with
these instructions
.
Responsive
Magic Zoom is responsive out of the box. Essential for multi-device adaptation.
Bandwidth allocation
Control how Magic Zoom initializes & loads images. Choose to activate on page load or on request.
SEO friendly
Magic Zoom supports SEO Friendly URLs. Vital for website high ranking in search engines.
jQuery compatibility
Magic Zoom requires no jQuery, 3rd party library or framework. Magic Zoom is completely compatible.
Custom themes support
If Magic Zoom doesn't work immediately on your site, email us and we'll add support for your theme (free of charge).
One-off payment
Pay once and the Magic Zoom license is yours forever.
Refined for every browser

Optimized for every device

Featured websites
+ over 30,000 websites in 162 countries!
Guarantee
30-day money back guarantee if you are not 100% satisfied.
Learn more
Free Support
30 minutes free technical support for all customers. You can buy extra support if you need. Got a question?
Get support!
Instant download
Download your product immediately after payment. Pay by credit card, PayPal or bank transfer.
Free updates
Enjoy 12 months of free updates. After that, new versions are available at 75% discount.
Customer reviews
Rating: 4.8 (5 reviews)
Superb
MagicTool box is just the perfect tool for showing of all our photos and found it so easy to install. Their support is absolutely brilliant and should you require their support they respond within the timescales thay state with detailed reponces.
Neil Hooper, ultimagegaming.me.uk
Awesome responsive script! Hard to look for. It's very simple for installation. Highly recommend.
Liem Pham
I love the many options. I am not using it in a shopping cart as our b2b is housed on our own server. I wish it did not mess up the page design view in Expression Web 4. Tech support did not have an answer.
Dennis Burich
Magic Zoom
This is a must have for e-commerce, easy to install, and a fast & real help from Igor if needed ! Happy !
Paul
Magic Zoom
Excellent, affordable, plugin that's easy to install and works wonderfully. Would highly recommend this product.
Nonye, The Fashion Connector
Submit your review
---
Thank you!
Your review has been received and will be posted soon.
Used only to verify your review is genuine.
Changelog
---
v5.2.2

March 19, 2017

Addresses a compatibility issue with CloudFlare lazy-loading images.
Resolves an issue with the incorrect hint text shown on mobile devices with a small screen when lazyZoom is enabled.
(Plus version) Fixes an issue with lazyZoom on mobile devices with a small screen where expanded view did not open on the first tap.

v5.2.1

December 19, 2016

Fixes an issue with the broken lazyZoom that was introduced in v5.1.17.

v5.2.0

December 16, 2016

(Plus version) Addresses Safari\'s issue that may cause a delay while closing the expanded view.
(Plus version) Removes bounce effect in animation triggered when the expanded view opens and closes.

v5.1.17

December 12, 2016

Addresses a possible issue with a blurry magnified image in Chrome.
Improves magnifier deactivation when mouse pointer moves beyond the image edges.
Fixes an issue where data-link option of non-primary images was ignored in gallery mode.
Addresses a potential issue with the animation on zoom activation.
Fixes an issue in IE9 where thumbnail was shown as a black box until its image is loaded.
Fixes a style of the loader in IE<10.

v5.1.16

October 14, 2016

Trigger onZoomReady callback without waiting for the large image if lazyZoom option is enabled.

v5.1.15

October 11, 2016

Resolves an issue where the preview window does not appear the very first time if lazyZoom is turned on.
(Plus version) Fixes an issue in MS Edge/IE11 when expanded view does not open if zoomOn parameter was set to \'click\'.
(Plus version) Addresses an issue with a blurred image in the expanded view on retina screen.

v5.1.14

July 25, 2016

(Plus version) Addresses a rare issue when the lens could show a wrong image after closing the expanded view.

v5.1.13

v5.1.12

June 6, 2016

Fixes an issue where the zoomed image may be stuck on the first appearance if lazyZoom is enabled and cursor is on the small image while loading.
Other small fixes and tweaks.

v5.1.11

March 14, 2016

Improves touch screen support in MS Edge / IE 11(10).
Resolves an issue that requires two clicks for activation in Chrome on Windows 7/8/10 when lazyZoom is enabled.
(Plus version) Addresses an issue when page may scroll to the top when opening the expanded view.

v5.1.10

February 3, 2016

(Plus version) Fixes an issue introduced in v5.1.9 where page freeze when opening the expanded view in fullscreen mode on iOS.
(Plus version) Tweaks to the buttons in the expanded view.

v5.1.9

February 3, 2016

(Plus version) Addresses possible flickering issues in expanded view in MS Edge browser.
(Plus version) Fixes a potential issue with image dimensions when entering the expanded view on iPhone.
(Plus version) Respects the hint "always" option when displaying a hint in the expanded view on mobile.
(Plus version) Ability to automatically activate zoom upon entering the expanded view on mobile devices (requires explicitly set expandZoomMode to "always" in the options for mobile devices).

v5.1.7

January 29, 2016

Refinements to the user experience in magnifier mode.
(Plus version) Fixes an issue with the panning the first image opened in the expanded when the expandZoomOn options is set to "always".
(Plus version) Fixes an issue in the expanded view when click on the edges of the zoomed image closes the expanded view instead of zooming out the image.

v5.1.6

January 20, 2016

Fixes an issue with an incorrect text of the hint if lazyLoad option is on.

v5.1.5

January 11, 2016

(Plus version) Fixes an issue in IE10 when the image disappeared in the expanded view after being zoomed in.

v5.1.4

v5.1.3

v5.1.2

November 12, 2015

Defines icons font inline in the magiczoom.css file to speed up loading and avoid cross-origin issues or issues when "fonts" folder are missing on a server.
(Plus version) Improves design of the close button.
(Plus version) Adds .no-expand-thumbnails CSS helper class to hide thumbnails in the expanded view.

v5.1.1

October 29, 2015

New "smoothing" parameter to turn off smooth zoom movement.
New predefined "mz-square" CSS class to create magnifier of square shape.
Improves sensitivity of the panning on touch screen.
On touch screen devices automatically change zoom trigger from touch to double tap when switching from side to inner zoom and vise versa.

v5.0.8

October 22, 2015

Disable zoom mode on tablets if zoom position is set to inner and expanded view enabled.
Fix an issue when image disappears on click in expanded view if zoom is disabled in expanded view.

v5.0.7

October 15, 2015

Addresses an issue with side zoom in Firefox on Android tablets.

v5.0.6

v5.0.5

September 30, 2015

Do not activate zoom if the size of the zoom image less than 20% larger of the original image and the upscaling is disabled.

v5.0.4

September 29, 2015

Fix issue introduced in v5.0.3 that prevents page scroll on touch-screen.
Adjust initial magnifier position in Chrome on touch-screen devices.

v5.0.3

September 23, 2015

Fix issue when context menu appears on a long tap in the stock browser on Android.
Resolve issue with magnifying glass in the stock browser on Android 4.x.

v5.0.2

September 16, 2015

Change loader shape to circle.
Tweaks to buttons CSS to prevent overwriting of their styles by 3rd party CSS.
Fix issue with image switching on touchscreen devices when Zoom inside FlexSlider.
Address issue when Zoom stops working if one of its parent element has invalid ID attribute.

v5.0.1

September 8, 2015

Address conflicts with the Clicky script when it stops switching images and zoom activation on click.
Other minor fixes.

v5.0

September 3, 2015

Still the best image zoom on hover, since 2006. This new version is our quest for the purest, most beautifully refined experience achievable. Featuring:

Zoom with magnifying glass.
Swipe gestures.
Variable zoom level with mouse wheel.
Preview mode for instant enlargements.
Retina image support.
Automatic or manual start.
Separate settings for mobile devices.
Better responsiveness.
Enhanced user experience with many, many refinements.
Fully customisable styling with CSS.
Additional API & JavaScript Callbacks created.
Improved overall performance.
No jQuery required.
Built with love and magic.

v4.5.30

January 19, 2015

Resolve issue in Firefox 35 when the large image may be cut off or blurred.

v4.5.29

v4.5.28

August 4, 2014

Fix issue with the incorrect image size if image is hidden during initialization.

v4.5.27

July 31, 2014

Fix issue with visibility in IE8.
Do not prevent swipe over the image when in inactive state.

v4.5.26

July 31, 2014

Resolve a rare blinking issue when changing images.
Fix pounce effect.

v4.5.25

July 23, 2014

New css-class parameter that allows to set a specific CSS class on a zoom window.

v4.5.24

July 14, 2014

Automatically switch to inner zoom and turn on the click-to-activate option on small touch screens.
Better compatibility with Bootstrap CSS.

v4.5.23

May 9, 2014

Fix a rare bouncing issue when switching images.

v4.5.22

April 22, 2014

Do not automatically scale zoom window on page resize if its initial size is set precisely in pixels.

v4.5.21

April 16, 2014

Fix potential "jump" issue when switching images.

v4.5.20

February 25, 2014

Resolves an issue with click-to-activate option in Google Chrome v33.

v4.5

April 15, 2013

Responsive design - images scale up/down to fit users screen.
Zoomed image can now be set as a percentage or pixels.
Option to initialize on click of additional images.
API methods to show/hide zoom window: zoomIn and zoomOut.
Callback to track zoom readiness - onready.
Permit dragging on touch-screens by using click-to-activate.

v4.0

October 11, 2011

Big new features:

Works on iOS (iPad/iPhone) and Android.
Hint indicates image is zoomable.
Drop shadow and glow effects.
Initialization (download) on hover to save data transfer.
Zoom alignment option.
Show titles with inner zoom.
External source of a title.
Hide zoom on click.
CSS class for active selector.
Optional right-click show menu.
New API show method.
Automatically re-position zoom window if it goes beyond page boundaries.
New pounce effect to switch between multiple images.

v3.1

October 26, 2009

Dissolve and cross-fade effect.
Change title position.
Show entire image on hover.
Define options once or for each different zoom.

v3.0

September 2, 2009

Massive new features:

Activate zoom on click.
Load large image on click.
Slow-motion zoom.
Fade in/out effect.
Reverse opacity effect.
Custom settings for each image.
Improved drag-mode (choose initial position, preserve position).
New API functions.
Settings wizard to help you customise it.

v2.2

July 9, 2008

Improved IE support when scrolling.

v2.1

May 26, 2008

Loading message with AJAX-style animated GIF added while large image is downloading.
Support for a separate title for each image zoom (when multiple images used).

v2.0

February 14, 2008

All code improved wherever possible. Easier implementation, more customisation options, fully accessible (degrades gracefully without JavaScript). We're really pleased with this new version – let us know what you think too!

v1.0

May 14, 2006

LuckyZoom is a JavaScript image zoom effect for high resolution images. Cross browser (Firefox, Internet Explorer, Opera, Safari). Lean code. HTML and XHTML compliant. Customisation effects.