Relied upon by e-vendo store owners, Magic Zoom has been the professional choice since 2006 for gorgeous on-hover image zooming effects.
This e-vendo image tool makes it easy to apply these effects to your pages.
With free new versions regularly released, your products will always look gorgeous with Magic Zoom.
Installation
Download Magic Zoom (free and fully functional demo version).
Go to

e-vendo Shop Management Area > Module > Konfiguration > Zoom-Funktion

. Follow the installation steps.
If you have any questions or get stuck please contact e-vendo!
Buy Magic Zoom To upgrade your free and fully functional trial version of Magic Zoom (which removes the "Trial version" text), buy Magic Zoom. Then overwrite the demo magiczoom.js file with the one from your licensed version.
Customer reviews
Submit your review
---
Thank you!
Your review has been received and will be posted soon.
Used only to verify your review is genuine.
---
Other e-vendo extensions
Try our other great image effects!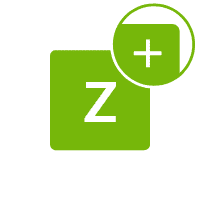 Magic Zoom Plus
Magic Zoom just gets better and better. Since 2006, it has been the zoom tool of choice for many of the worlds leading ecommerce sites.