Works on these pages:
Product details page
Manual install elsewhere
HikaShop 4.x (Starter, Essential, Business), HikaShop 3.x (Starter, Essential, Business), HikaShop 2.x (Starter, Essential, Business)
Looking for the best image zoom extension for your HikaShop store? Take your pick. We've created no less than 3 gorgeous Joomla extensions, especially for HikaShop: Magic Zoom (image zoom), Magic Zoom Plus (image zoom & full-screen), and Magic Thumb (image lightbox). Whichever you choose, your HikaShop product images will look stunning.
Don't worry if you have lots of "child" products. Magic Zoom automatically works with all your product images, so every image can be viewed close up. Smoothly swap between each image, with sophisticated image dissolves and fades. This HikaShop image zoom will make your store look more professional than ever.
For a detailed zoom we recommend you use images at least 1000 pixels width. HikaShop will automatically resize the large images throughout your store.
Choose your favourite and download the best Hikashop image zoom extension for your website today!
Features you'll love...

Responsive
Fast
Built with SEO in mind
Image caching
Easily customisable
Automatically resizes images
Scrollable thumbnails

All templates supported
Instant watermarks for images
On-demand loading
Constantly updated
jQuery compatible
One-off payment
Live demos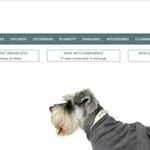 Animal Outfitters
Installation
Download Magic Zoom component for HikaShop (free and fully functional demo version).
Upload zip file via your Joomla admin panel Extensions > Extension Manager > Browse File > Click 'Upload & Install'.

Component will automatically enable.

The demo version is now installed!
Open the page Components > Magic Zoom for HikaShop to customize Magic Zoom as you wish.
Activate Magic Scroll to enjoy organised thumbnails on your product page: Components > Magic Zoom for HikaShop > Scroll thumbnails > Select 'tick' > Save changes.
Buy Magic Zoom To upgrade your free and fully functional trial version of Magic Zoom (which removes the "Trial version" text), buy Magic Zoom and overwrite following file with the same one from your licensed version:

/media/mod_hikashop_magiczoom/magiczoom.js
Module position
If you don't see Magic Zoom component working, please change the module position here: Administrator > Extensions > Modules manager > Magic Zoom module for HikaShop. If it still does not work, you may have an incompatible template. Please send us your FTP access details and login/password for your Joomla back-end and we will help you.
Multiple images
Swapping between many images is already a standard feature in Magic Zoom. But if you have lots of images, the page can look complicated.
Make your thumbnails look slick and organised with Magic Scroll for HikaShop. It neatly contains the images adds arrows to slide between them. Example:
Simply activate Magic Scroll on the Magic Zoom options page.
To remove the "Please upgrade" text, buy a license and overwrite the

/media/mod_hikashop_magiczoom/magicscroll.js

file with that from your licensed version.
Product options
Do your products come in different colours or styles?
Magic Zoom works with HikaShop product options out of the box.
Each product may have "child" products each with different images.
When your customers select a child product, the gallery updates to reveal specific images.
Whether you choose radio, dropdown menu or swatch thumbnails - product options is a perfect way to show customers your product range.
Uninstallation
Thanks for trying Magic Zoom on your HikaShop site! What did you hope Magic Zoom could do? How can we improve it? Let us know, we're always improving our tools based on customer feedback.
Go to:

Extensions > Plugin Manager > Magic Zoom for HikaShop > Disable plugin

.
Go to:

Extensions > Extension Manager > Manage > Add tick in box next Magic Zoom for HikaShop > Click 'Uninstall' icon at top of page

.
Magic Zoom is now uninstalled.
Customer reviews
Rating: 5.0 (5 reviews)
Great support
We bumped in to some minor issues and they resolved it quick and painless.
Ok Design, okdesign.biz
Happy
The Magic Zoom product is well done and fits very well with the needs of the web site.
I had an technical issue with the demo version but they quickly supported me and the problem is now fixed.

They have done a great job!

Thanks a lot!,
Marco, progettoverde.bio
Wonderful
This zoom is great. I'm setting up a shopping site and this zoom really adds a lot of value to it.
wonderful extension.
Rob, stacii.com
Happy
As I am selling second hand child's clothes, the zoom in function is essential and must be perfect. And it is! At first there was a small bug, but support helped me immediately after submitting the ticket. Thanks!
Joyce, tweedehandjes.com
Great component
great part, works well and integrates seamlessly with hikashop. Technical support is perfect, immediately responds and solves every problem!
Giovanni, laputea.com
Submit your review
---
Thank you!
Your review has been received and will be posted soon.
Used only to verify your review is genuine.
---
Other HikaShop components
Try our other great image effects!
This image zoom extension was created for HikaShop, the e-commerce engine for Joomla! .