SOME OF THE WORLD'S MOST RESPECTED BRANDS TRUST MAGIC TOOLBOX

Will recommend this tool to anybody and hope that my competition won't find it. Björn Mayer, servusapotheke.at
Polished. Fast. Didnt spew errors when debug enabled. what more could anyone want?

Steve Bliss
The template I am using needed some code changes to work right. They made the changes really fast and got me up and running. I highly recommend this app!!!.

Roy Kastning, appleshedgifts.com
The most powerful WordPress 360 degree view available
Supported Versions
Wordpress 5.x
Wordpress 4.x
Wordpress 3.x
Wordpress 2.x
Works on these pages
Designed for WordPress and WooCommerce, Magic 360 is the leading dedicated 360 image viewer plugin.
Easy to use, this powerful WordPress 360 image plugin displays a series of photos as a seamless spin. It can also be used for displaying 3D CAD images exported from modelling software. Use it for showing single-axis spins (left to right) or multiple axis spins (left, right, up and down).
The WordPress shortcode means no coding is needed. Simply name your shortcode, upload your images and it's ready to embed. Our 360 viewer plugin will do all the work.
Go ahead and buy a license, with 30-day moneyback guarantee, or watch our WordPress 360 video for a step-by-step guide on how to create incredible 360 degree images in WordPress. For very little effort, you get amazing results.
Using WooCommerce? Install the WooCommerce plugin for amazing product page spins.
Increase conversions
Magic 360 will improve conversions regardless of the WordPress version you use. The ultimate
WooCommerce 360 product viewer
, this plugin will not let anyone pass by your products without examining them.
Trustworthy
Since 2009 we've constantly improved and updated Magic 360, to give you and your customers the best user experience. We guarantee to continue supporting all WordPress versions into the future too.
360 or 3D
You can show any type of interactive spin. 360 spins rotate on one axis - a popular and easy to photograph solution. 3D spins are multi-row 360 spins that you can rotate up/down as well as left/right.
Responsive and reconcilable
No matter what device & browser your customer uses, Magic 360 will look perfect everywhere. It has been refined to look smooth and convenient on all types of screens. No jQuery required (yet also works perfectly on sites with jQuery).
SEO friendly, protected images
Using SEO friendly URLs, Google will index your images to help bring you more search engine visitors. To protect your 360 images from copyright theft, the watermark tool can add a watermark logo with the style, position, size and opacity of your choice.
"I've been using magictoolbox code almost from the beginning. It is well done, imaginative, and compact. I've tried plenty of other image handlers but none are as good a value as these and I highly recommend them."
Wayne Eskridge, lightingshowroom.com
We've got you covered
Money back guarantee
30-day money back guarantee if you are not 100% satisfied.
Free Support
30 minutes free technical support for all customers. You can buy extra support if you need.
Instant Download
Download your product immediately after payment. Pay by credit card, PayPal or bank transfer.
Free updates
Enjoy 12 months of free updates. After that, new versions are available at 80% discount.
Customer reviews
Rating: 5.0 (6 reviews)
Excellent Tool
Magic 360 has been an excellent tool for creating multiple 360 images while being very easy to setup and use by embedding shortcodes into the desired pages. Would definitely recommend.
Travis Sutton, dpvstudios.com
Works flawlessly
This plugin is big deal and works flawlessly. 360 degree photos will make every website to the next level and sure a cut above competitors. the name "Magic 360" truly does the justice about it. it's nothing less than a magic
Brunel Audio, brunelaudio.com
Pujian
Plugin sangat bermanfaat karena dapat memberikan kemudahan dalam SEO ..--Plugin is useful because it provides convenience in SEO ..
Rental Mobil di Malang, rentalmobildimalang.com
Great tool from a great company!
Very impressed with the Magic 360 app. Very easy to use and Magic Toolbox's support is second to none!
Matt Wind, wegotthat.com
Awesome plugin and support
Great tech and more importantly fantastic support from the team. They helped me to get exactly what I needed down to the last pixel. Easy to use too, once you know what you are doing.
Andy Driver, robertburnschessset.com
Submit your review
---
Thank you!
Your review has been received and will be posted soon.
Used only to verify your review is genuine.
---
Other WordPress plugins
Try our other great image effects!
Screenshots
Installation
Download the Magic 360 plugin for WordPress (free and fully functional demo version).
Either upload it via your WordPress admin area. Or unzip the file on your computer and upload the

magic360

folder via FTP to

/wp-content/plugins/

, keeping the file and folder structure intact.
Activate the plugin in the 'Plugins' menu of WordPress.
The demo version is now installed! To create a 360 spin, see detailed steps below.
Buy Magic 360 To upgrade your free and fully functional trial version of Magic 360 (which removes the "Trial version" text), buy Magic 360 and overwrite following file with the same one from your licensed version:

wp-content/plugins/*magic360/core/magic360.js
Video guide
Thanks to Magic 360's shortcode, adding 360 spins to your WordPress website is effortless:
To setup a 360 spin
Thanks to Magic 360's shortcode functionality, single spins (left/right) and 3D spins (left/right & up/down) can be inserted easily on any page or post of your WordPress website. To add incredible spins with no coding whatsoever, simply choose where you want your spins to go.
Click

Spins

.
Click

Add spin

.
Enter

Name

> Click

Add images

> Upload your set of 360 images. (Before you upload, check that the file names follow a predictable sequence).
3D spins only: Select

Multi-row spin

option > Enter the number of images which create your spin (left/right). Also known as columns.
Click

Save and close

.
Open a post or page in WordPress > Place cursor where you want to insert 360 spin.
Click

Magic 360 icon

> Select name of spin you want to insert.
Magic 360 code will appear on your page.
Preview page to see spin working on web page.
Create and add as many single & 3D spins to your WordPress site. Enjoy!
Customize
Customize all 360 degree spins together or separately. The choice is yours!
Customize all 360 degree spins throughout your WordPress website in a couple of clicks:

Go to: Plugins > Magic 360 > Settings.
Live demos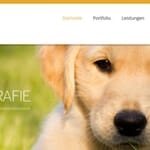 Lueck Media
Uninstallation
Thanks for trying Magic 360 on your WordPress site! What did you hope Magic 360 could do? How can we improve it? Let us know, we're always improving our tools based on customer feedback.
Delete Magic 360 code from your content.
Go to the

Plugins

menu of WordPress > 'Magic 360 for WordPress' plugin > Click 'Deactivate'.
Once page has refreshed, go back to 'Magic 360 for WordPress' plugin > Click 'Delete' > Click 'Yes, delete these files'.
Magic 360 is now uninstalled.