No coding required.
Use your Magic Touch extension almost anywhere on your Magento site.
You can even apply different zoom options to each page or block.
Supported pages & blocks

Product details page
Category page
New products block
Recently viewed products
Manual install elsewhere
Supported features
Multiple images (uploaded with the default Magento image manager)
Multi-language (different locales)
Product options (use different images for each option value, by "Drop-down" and "Radio Buttons")
Different configs for different themes
Show additional selectors on category page
Magento image clipped can be ignored
Native Magento watermarks
Can be used with other our Magento modules
Magento Enterprise: 1.11.x - 1.14.x
Magento Community: 1.4.x - 1.9.x
Key features
New versions support
All versions of Magento are supported (Magento Enterprise: 1.11.x - 1.14.x, Magento Community: 1.4.x - 1.9.x). We update our modules as soon as a new version of Magento is released.
One click installation
Saves you time. Upload Magic Touch for Magento directly to your Admin panel.
Custom Templates
Choose position thumbnails appear (left, right, top, bottom). Your choice. Simply click option on Magic Touch Settings page.
Image resizing
Upload large version of product images (approx 800px). Magento will resize images automatically throughout your website.
Caching
Optimize your website. Magic Touch caches resized images. Which means fewer image downloads.
Per page profiles
Enable Magic Touch on different pages & sections of your Magento store. Even better, customize it differently in each section/page.
Scrollable thumbnails
Stop the spread & control thumbnails under main product image. Activate trial version of Magic Scroll on Magic Touch Settings page.
Bandwidth allocation
Control how Magic Touch initializes & loads images. Choose to activate on page load or on request.
Multi language support
Change Magic Touch message & loading text. Engage customers worldwide with the language they love.
SEO friendly
Magic Touch supports SEO Friendly URLs. Vital for website high ranking in search engines.
Watermarked images
Protect your images. Choose the position, opacity & size of your watermark.
Web settings
Say goodbye to manual configuration. Customize settings instantly using Magic Touch Settings page.
jQuery compatibility
Magic Touch requires no jQuery, 3rd party library or framework. Magic Touch is completely compatible.
Custom themes support
If Magic Touch doesn't work immediately on your site, email us and we'll add support for your theme (free of charge).
One-off payment
Pay once and the Magic Touch license is yours forever.
Live demos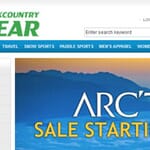 Backcountry Gear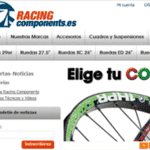 Racing Components
Does your Magento site have a beautiful implementation of Magic Touch?Submit your URL
Screenshots
Installation
Download Magic Touch for Magento (no longer available to new customers)
Unzip the file on your computer and FTP the

magictouch

folder to your Magento directory (on your server), keeping the file and folder structure intact.
If you use Magento Compiler, disable it

System > Tools > Compilation > Disable

.
Go to

http://www.yoursite.url/magictouch/

in your browser > click 'Install' (replace yoursite.url with your domain name).
If you use Magento Compiler, click 'Run Compilation Process'.
Go to

System > Cache Management > Select All

and refresh the cache.
The demo version is now installed!
Customize the Magic Touch extension through the

Magic Toolbox > Magic Touch settings > Default settings

menu in your Magento admin panel.
Magic Touch can be enabled on any page or section you choose.
Enter your Magic Touch™ key on the module settings page. To get your ID, login to your Magic Touch™ account.
Activate Magic Scroll to enjoy organised thumbnails on your product page: Magic Toolbox > Magic Touch settings > Default settings > 'Product page' tab > 'General' section > Scroll thumbnails > Select 'Yes' > Save changes.
Multiple images
Swapping between many images is already a standard feature in Magic Touch. But if you have lots of images, the page can look complicated.
Make your thumbnails look slick and organised with Magic Scroll for Magento. It neatly contains the images adds arrows to slide between them. Example:
Simply activate Magic Scroll on the Magic Touch options page.
To remove the "Please upgrade" text, buy a license and overwrite the

/skin/frontend/[your_interface]/[your_theme]/js/magicscroll.js

file with that from your licensed version.
Multi-language
You can change the language of the message and loading text like so:
Find the

locale

folder for the language you wish to change e.g.

/app/locale/en_US

.
Open the file

Mage_Api.csv

into the editor and insert these lines at the and of the file:

"MagicTouch_Message","Write your message here"

Continue these steps for each locale you wish to change.
Customer reviews
Submit your review
---
Thank you!
Your review has been received and will be posted soon.
Used only to verify your review is genuine.
---
Other Magento extensions
Try our other great image effects!
Perfect if you have very large images of your products. No matter how big your images are, they will load fast and look outstanding with Magic Touch™. By slicing your images into lots of tiny images, it will zoom deep inside your images to show high resolution close-up detail.
Click the full screen button and your images are displayed on the entire display - the best possible way to view photography.
Magic Touch™ is a hosted service - it fetches your large images and from that point on it serves all the images on highly optimised servers from Amazon AWS - one of the fastest, most stable and most scalable hosting platforms available. This is the mother of all image zooms - the best of the best.
If you have gorgeous high detail images, download this module and see the difference it makes to your Magento store. This Magento extension is also listed on the official Magento Commerce website.