No coding required.
Use your Magic Thumb plugin almost anywhere on your WooCommerce site.
You can even apply different zoom options to each page or block.
Supported pages & blocks

Product details page
Category page
WooCommerce 1.x - WooCommerce 7.x (right up to the current version)
Magic Thumb offers WooCommerce shop owners a product image lightbox like no other. Activated by click or hover (your choice), each product picture enlarges to full-screen so customers have a close up view of what you're selling.
Use this WooCommerce image plugin on product & category pages and choose from over 40 customization options, easily controlled by its very own settings page.
Magic Thumb is the most elegant WooCommerce lightbox extension you can find which supports product videos! You can rest assured your visitors will enjoy every bit of your product images on any device and browser.
Constantly refined for over 9 years by the most experienced developers and UX experts, Magic Thumb is the go-to choice of WooCommerce professionals. We offer prompt support and if you're not satisfied with your purchase - we offer a 30-day money-back guarantee.
Take control of your products today –
try Magic Thumb!
Key features
Super fast loading speed
Magic Thumb is built with performance in mind by the best UX designers and performance specialists. It supports lazy loading and won't slow down your website, even if you have lots of hi-res images.
Works with all WooCommerce versions
We constantly update our WooCommerce lightbox, but at the same time we don't forget about backwards compatibility. You can be certain that Magic Thumb will work flawlessly on all WooCommerce installations.
Protect your images
Watermark your images to avoid unauthorized copying. It's easy to choose the watermark position, opacity and size.
Support that is always there for you
Our friendly support team will help you solve any issues you might encounter. You even get 30 minutes of free technical support!
Contact us
if you have any questions.
Live demos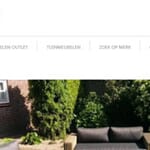 Latour
Screenshots
Installation
Download the Magic Thumb plugin for use with WooCommerce WordPress plugin (free and fully functional demo version).
(If you don't use the WooCommerce plugin, please use our standard WordPress plugin for content.)
Upload the zip file via your WordPress admin area.
Activate Magic Thumb plugin for WooCommerce in the

Plugins

menu of WordPress.
The demo version is now installed!
Customize the Magic Thumb plugin how you wish via

Dashboard > Plugins > Magic Thumb for WooCommerce > Settings

.
Magic Thumb can be enabled on Product & Category pages.
Activate Magic Scroll to enjoy organised thumbnails on your product page: Plugins > Magic Thumb for WooCommerce > Settings > 'Product page' tab > Scroll thumbnails > Select 'Tick' > Save changes.
A popular feature is to display product images & video. Do this via: WooCommerce > [Your product] > 'Product videos' tab > Enter your video url(s) > Save change.
Buy Magic Thumb To upgrade your free and fully functional trial version of Magic Thumb (which removes the "Trial version" text), buy Magic Thumb and overwrite following file with the same one from your licensed version:

wp-content/plugins/mod_woocommerce_magicthumb/magicthumb-woocommerce/core/magicthumb.js
Multiple images
Swapping between many images is already a standard feature in Magic Thumb. But if you have lots of images, the page can look complicated.
Make your thumbnails look slick and organised with Magic Scroll for WooCommerce. It neatly contains the images adds arrows to slide between them. Example:
Simply activate Magic Scroll on the Magic Thumb options page.
To remove the "Please upgrade" text, buy a license and overwrite the

wp-content/plugins/mod_woocommerce_magicthumb/magicthumb-woocommerce/core/magicscroll.js

file with that from your licensed version.
Combine zoom & video
WooCommerce users now receive 2 tools in 1: image zoom & video!
Product videos offer potential customers a clear demonstration of any product. Conveying an incredible amount of information very quickly. Videos are proven to increase likelihood to buy, spend longer on your site and spend more per order.
It's time to stand out from the competition and turn potential customers into actual customers.
Make sure Magic Thumb is installed on your WooCommerce store.
Open an existing product or create a new one.
Scroll down to 'Product videos' tab > Enter video url(s) > Save change.
Refresh web page > Video(s) appear as thumbnails on product page.
That's it!
Combine zoom & spin
To spin some images and zoom others (like the example above), you can install both Magic Thumb and Magic 360.
Install the WooCommerce module for Magic Thumb.
Install the WooCommerce module for Magic 360.
Create a new product or open an existing one.
Upload your zoom images via the 'Images' section. Upload your 360 spin images via the 'Magic360' section.
Variable products
Do your products come in different colours or styles?
By default, WooCommerce offers a 'variable' product type which means products can have variations.
Each variation may have one image which is shown when variation is changed on the product web page.
For retailers using the popular plugin WooCommerce Additional Variation Images, each product allows multiple images be assigned. The whole gallery (not only main image) updates when variation is changed.
Magic Thumb supports both default WooCommerce variable and WooCommerce Additional Variation Images plugin out of the box.
WooCommerce lightbox benefits
Since 2012, Magic Thumb has been used on WooCommerce stores to enlarge product images.
Created with JavaScript, Magic Thumb enlarges product images to full-screen. This effect - also known as a 'lightbox' - overlays an image on your web page. The background can dim, helping focus the customer on the product image only and not the content of the page.
By default, the product image appears centred in the web browser, but can be changed to any position. As with all our WooCommerce plugins, an easy to use Settings page is included. With over 40 customizations to choose from, you can make it exactly how you want it.
Why use a WooCommerce lightbox plugin?
Magic Thumb allows customers to move back & forth between images in one sitting. No opening and closing of each image. It's fast and saves time.
An image lightbox means no ugly pop up windows and no new pages being loaded (or blocked by the web browser). The cleaner your WooCommerce store, the better the user experience.
Being fully responsive, the lightbox will scale to fit the customers screen. Magic Thumb works on iPad, iPhone & Android devices. So whichever mobile or tablet your customers are using they'll see your product images perfectly.
The wonderful advantage to WooCommerce plugins is you don't need to know the difference between a <div> tag and an <a> tag. Absolutely no coding is required. Upload the zip file via your WordPress Dashboard to Plugins & Activate. That's it. Magic Thumb will immediately work on all your product images.
What about Category pages?
This is another time saver. Shoppers can view all your products from one page, so let them view your large product images too without having to click through to each product page. It's easy to do, simply enable Magic Thumb on the 'Category page' tab of your Settings page.
Both the 'Product page' tab and the 'Category page' tab have their own settings, so the look & feel of Magic Thumb in one area can be completely different in the other area of your site.
As with all plugins and themes, you may experience a conflict with another you have installed. No problem! Just tell us and we'll fix any issues for you.
Want more?
Variable products in WooCommerce can have multiple variations/options, that's why Magic Thumb supports product attributes out-of-the-box. No matter how many choices a product may have, you can be certain the image enlarge effect will work on each one.
Happy eCommerce everyone!
Uninstallation
Thanks for trying Magic Thumb on your WooCommerce site! What did you hope Magic Thumb could do? How can we improve it? Let us know, we're always improving our tools based on customer feedback.
Go to the

Plugins

menu of WordPress > 'Magic Thumb for WooCommerce' plugin > Click 'Deactivate'.
Once page has refreshed, go back to 'Magic Thumb for WooCommerce' plugin > Click 'Delete' > Click 'Yes, delete these files'.
Magic Thumb is now uninstalled.
FAQ
Can I add a watermark to my images?

Yes! Enter the location of your watermark image on your server in the 'Watermark image path' field. This can be found on the 'General' tab of the Settings page.

(Note: Watermark feature only available when 'Use Wordpress images' option is disabled.)

Does Magic Thumb support retina screens?

Yes! Retina images are served for all your products. Your WooCommerce customers will enjoy the high-def quality.
Customer reviews
Rating: 5.0 (4 reviews)
Excellent support for Magic Thumb
The response to my query was excellent. I had an almost instant reply email noting that my question had been received. I then had a specific technical help within an hour and follow up assistance until my problem was solved.
Well done!
SA, sinclairashman.com
Awesome
Out of the box it didn't quite fit my precise requirements, then the support came in, awesome! So fast and the perfect solution!
Darren Cowley, isotonikstudios.com
Excellent Products & Customer Support
We have used multiple Wordpress plugins from Magic Toolbox and they are all superb. Furthermore, the support received is second to none - quickly and efficiently resolving any issues that may arise due to theme / plugin conflicts.
Living Digitally LLP
Efficient and helpful service
I was looking for a plugin to display lightbox images on my WordPress website. Magic Thumb meets all my needs, as it does exactly what I was looking for! The support received to fix a minor formatting issue was efficient and helpful. I am very happy with the Magic Thumb WordPress plugin, as well as the support offered. I would not hesitate to recommend this plugin to other customers.
JJ
Submit your review
---
Thank you!
Your review has been received and will be posted soon.
Used only to verify your review is genuine.
---
Other WooCommerce plugins
Try our other great image effects!
---
This plugin was built for use with WordPress WooCommerce plugin, which turns WordPress into an ecommerce platform.
Magic Thumb enlarges images to full screen when you click them. We recommend you use images of about 800px height. If you would like to also zoom the image on hover, then try Magic Zoom Plus instead.
Magic Thumb is a Woocommerce plugin that behaves like a JavaScript lighbox. Enlarging the image allows users to see greater detail in the image and arrows to left and right automatically show, sllowing users to flick between the different images of a product in full screen.
Please contact us if you need any help adding this Woocommerce plugin to your WordPress website.