No coding required.
Use your Magic Zoom Plus plugin almost anywhere on your WP e-Commerce site.
You can even apply different zoom options to each page.
Supported pages & blocks

Product details page
Category page
WP e-Commerce 3.8
WP e-Commerce 3.7
WP e-Commerce 3.6
Image zoom and lightbox effects allow customers to zoom product images on hover; enlarge to full-screen on click.
But are zoom & lightbox effects needed to sell products? A study carried out by jeremysaid.com on Skinner Auctions revealed some interesting results we want to share with you.
63% more visitors viewed products with large zoomable images. What was more impressive was a 329% increase in customers buying. Why? Because the large image offered a detailed view of the product. Close up details give customers confidence. And customers need confidence to buy.
In summary. Big zoomable images = bigger conversions.
Don't miss a chance to earn more - download the free version of Magic Zoom Plus WP e-Commerce plugin today!
Key features
New versions support
All versions of WP e-Commerce are supported (WP e-Commerce 3.8, WP e-Commerce 3.7, WP e-Commerce 3.6). We update our modules as soon as a new version of WP e-Commerce is released.
Custom Templates
Choose position thumbnails appear (left, right, top, bottom). Your choice. Simply click option on Magic Zoom Plus Settings page.
Responsive
Magic Zoom Plus is responsive out of the box. Essential for multi-device adaptation.
Retina support
Say hello to sharper images! High-resolution images are automatically served to retina screen users.
Image resizing
Upload large version of product images (1000+ pixel width). WP e-Commerce will resize images automatically throughout your website.
Caching
Optimize your website. Magic Zoom Plus caches resized images. Which means fewer image downloads.
Scrollable thumbnails
Stop the spread & control thumbnails under main product image. Activate trial version of Magic Scroll on Magic Zoom Plus Settings page.
Bandwidth allocation
Control how Magic Zoom Plus initializes & loads images. Choose to activate on page load or on request.
SEO friendly
Magic Zoom Plus supports SEO Friendly URLs. Vital for website high ranking in search engines.
Watermarked images
Protect your images. Choose the position, opacity & size of your watermark.
Web settings
Say goodbye to manual configuration. Customize settings instantly using Magic Zoom Plus Settings page.
jQuery compatibility
Magic Zoom Plus requires no jQuery, 3rd party library or framework. Magic Zoom Plus is completely compatible.
Custom themes support
If Magic Zoom Plus doesn't work immediately on your site, email us and we'll add support for your theme (free of charge).
One-off payment
Pay once and the Magic Zoom Plus license is yours forever.
Live demos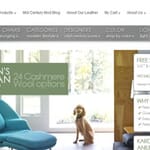 Kardiel
Screenshots
Installation
Download the Magic Zoom Plus plugin for use with WordPress e-Commerce (free and fully functional demo version).
(If you don't use the WP e-Commerce plugin, please use our standard WordPress plugin for content).
Either upload it via your WordPress admin area. Or unzip the file on your computer and upload the

magiczoomplus-wpecommerce

folder via FTP to

/wp-content/plugins/

, keeping the file and folder structure intact.
Activate Magic Zoom Plus plugin in the

Plugins

menu of WordPress.
The demo version is now installed!
Buy Magic Zoom Plus To upgrade your free and fully functional trial version of Magic Zoom Plus (which removes the "Trial version" text), buy Magic Zoom Plus and overwrite following file with the same one from your licensed version:

wp-content/plugins/mod_wpecommerce_magiczoomplus/magiczoomplus-wpecommerce/core/magiczoomplus.js
Multiple images
Swapping between many images is already a standard feature in Magic Zoom Plus. But if you have lots of images, the page can look complicated.
Make your thumbnails look slick and organised with Magic Scroll for WP e-Commerce. It neatly contains the images adds arrows to slide between them. Example:
Simply activate Magic Scroll on the Magic Zoom Plus options page.
To remove the "Please upgrade" text, buy a license and overwrite the

wp-content/plugins/mod_wpecommerce_magiczoomplus/magiczoomplus-wpecommerce/core/magicscroll.js

file with that from your licensed version.
Uninstallation
Thanks for trying Magic Zoom Plus on your WP e-Commerce site! What did you hope Magic Zoom Plus could do? How can we improve it? Let us know, we're always improving our tools based on customer feedback.
Go to the

Plugins

menu of WordPress > 'Magic Zoom Plus for WP e-Commerce' plugin > Click 'Deactivate'.
Once page has refreshed, go back to 'Magic Zoom Plus for WP e-Commerce' plugin > Click 'Delete' > Click 'Yes, delete these files'.
Magic Zoom Plus is now uninstalled.
FAQ
Does Magic Zoom Plus support retina screens?

Yes! Retina images are served for all your products. Your WP e-Commerce customers will enjoy the high-def quality.
Customer reviews
Submit your review
---
Thank you!
Your review has been received and will be posted soon.
Used only to verify your review is genuine.
---
Other WP e-Commerce plugins
Try our other great image effects!
This plugin was built for use with Dan Milward's popular WordPress e-Commerce plugin, which turns WordPress into an ecommerce platform.