No coding required.
Use your Magic Zoom Plus extension almost anywhere on your VirtueMart site.
You can even apply different zoom options to each page or block.
Supported pages & blocks

Product details page
Category page
Manual install elsewhere
VirtueMart 3.x.x
VirtueMart 2.x.x
VirtueMart 1.x.x
67% of online shoppers think that clear and detailed product images are more important than product descriptions or customer ratings. (source)
How can you use it in your VirtueMart store? Our stunning VirtueMart image zoom extension - Magic Zoom Plus combines 2 of the greatest image tools: on-hover zoom and a glorious on-click full-screen view.
Magic Zoom Plus works anywhere on your VirtueMart store - choose from more than 70 options like the zoom style, the size, the hover effects, the enlarge effects, colors and styling. It even supports separate settings for your customers on mobile!
For the finishing touch, combine Magic Zoom Plus with our 360 degree product viewer for VirtueMart. You will easily show videos, zoomable images and 360 spins in a fast and neat image gallery on your product page for maximum conversion rate increase. Interesting fact proven by lots of research - shoppers who watch videos are more likely to make a purchase than those who didn't.
Earn your customers' love - download Magic Zoom Plus now.
Key features
New versions support
All versions of VirtueMart are supported (VirtueMart 3.x.x, VirtueMart 2.x.x, VirtueMart 1.x.x). We update our modules as soon as a new version of VirtueMart is released.
Custom Templates
Choose position thumbnails appear (left, right, top, bottom). Your choice. Simply click option on Magic Zoom Plus Settings page.
Image resizing
Upload large version of product images (1000+ pixel width). VirtueMart will resize images automatically throughout your website.
Responsive
Magic Zoom Plus is responsive out of the box. Essential for multi-device adaptation.
Caching
Optimize your website. Magic Zoom Plus caches resized images. Which means fewer image downloads.
Per page profiles
Enable Magic Zoom Plus on different pages & sections of your VirtueMart store. Even better, customize it differently in each section/page.
Scrollable thumbnails
Stop the spread & control thumbnails under main product image. Activate trial version of Magic Scroll on Magic Zoom Plus Settings page.
Bandwidth allocation
Control how Magic Zoom Plus initializes & loads images. Choose to activate on page load or on request.
SEO friendly
Magic Zoom Plus supports SEO Friendly URLs. Vital for website high ranking in search engines.
Watermarked images
Protect your images. Choose the position, opacity & size of your watermark.
Web settings
Say goodbye to manual configuration. Customize settings instantly using Magic Zoom Plus Settings page.
jQuery compatibility
Magic Zoom Plus requires no jQuery, 3rd party library or framework. Magic Zoom Plus is completely compatible.
Custom themes support
If Magic Zoom Plus doesn't work immediately on your site, email us and we'll add support for your theme (free of charge).
One-off payment
Pay once and the Magic Zoom Plus license is yours forever.
Live demos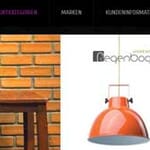 Suite9
Screenshots
Installation
Download the Magic Zoom Plus component for VirtueMart 1.x.x or VirtueMart 2.x/3.x (free and fully functional demo version).
Go to

Extensions > Manage

. In

Upload Package File

, select the zip file that you just downloaded and click

Upload File and Install

.
Open the page Components > Magic Zoom Plus to customize Magic Zoom Plus as you wish. You can assign profiles to pages via the "Pages" page.
It is ready to use
Activate Magic Scroll™ to enjoy organised thumbnails on your product page: Components > Magic Zoom Plus > Use Magic Scroll™ for thumbnails > Select 'tick' > Save changes.
Buy Magic Zoom Plus To upgrade your free and fully functional trial version of Magic Zoom Plus (which removes the "Trial version" text), buy Magic Zoom Plus and overwrite following file with the same one from your licensed version:

media/plg_system_vmmagiczoomplus/magiczoomplus.js
Module position
If you don't see Magic Zoom Plus component for VirtueMart working, please change the module position here: Administrator > Extensions > Modules manager > Magic Zoom Plus module for VirtueMart. If it still does not work, you may have an incompatible template. Please send us your FTP access details and login/password for your Joomla back-end and we will help you.
Video installation instructions
Multiple images
Swapping between many images is already a standard feature in Magic Zoom Plus. But if you have lots of images, the page can look complicated.
Make your thumbnails look slick and organised with Magic Scroll for VirtueMart. It neatly contains the images adds arrows to slide between them. Example:
Simply activate Magic Scroll on the Magic Zoom Plus options page.
To remove the "Please upgrade" text, buy a license and overwrite the

/modules/mod_virtuemart_magiczoomplus/core/magicscroll.js

file with that from your licensed version.
Customize effect
To customize colors and borders, edit the magiczoomplus.css file located in /media/plg_system_vmmagiczoomplus/magiczoomplus.css. Also, look at the customization guide.
Product attributes
Do your products come in different colours or styles?
Magic Zoom Plus works with VirtueMart product attributes out of the box.
Each product may have "child" products each with different images.
When your customers select a child product, the gallery updates to reveal specific images.
Whether you choose radio, dropdown menu or swatch thumbnails - product attributes is a perfect way to show customers your product range.
Uninstallation
Thanks for trying Magic Zoom Plus on your VirtueMart site! What did you hope Magic Zoom Plus could do? How can we improve it? Let us know, we're always improving our tools based on customer feedback.
Go to:

Extensions > Plugin Manager > Disable plugin

.
Go to:

Extensions > Extension Manager > Manage > Add tick in box next Magic Zoom Plus for VirtueMart > Click 'Uninstall'

.
Magic Zoom Plus is now uninstalled.
Customer reviews
Rating: 5.0 (4 reviews)
Prospective clients will love this!
As if by Magic, our images now look stunning, with zoom features that are 'best-in-class.' Coupled with exemplary customer and stellar support services, what can go wonky? Absolutely nothing as a 6-year-old can configure this extension in no time. Magic Zoom Plus is par excellence in its field!
Mac's Upcycling, macsupcycling.com
Great Extension
It's a good solution for us and it has options to customize right appareance.
Joan, cortinaestor.es
Great!
Very responsive, great tool.
Anneliese Porte, gostork.com
Great zoom tool
We have a very good experience with this extension. Easily to use and efective. We recommend them.
Joan, cortinaestor.es
Submit your review
---
Thank you!
Your review has been received and will be posted soon.
Used only to verify your review is genuine.
---
Other VirtueMart components
Try our other great image effects!
If you need help installing this VirtueMart component, please contact us.
This component was created for VirtueMart, the open source shopping cart. All versions are supported: Joomla 1.0, Joomla 1.1, Joomla 1.5-3.x, VirtueMart 1.0, VirtueMart 1.x-2.x. It replaced the VirtueMart module on 14 December 2009.
The trial version of Magic Zoom Plus displays a "please upgrade" message.